The Hub
A Warm Welcome to our Autism Provision
The Hub (our resourced provision) is funded by the local authority and currently has a capacity of 10 places. Students in The Hub have access to learning in both the mainstream classroom and our resourced provision. The Hub students will access a bespoke timetable which helps to meet their individual needs whilst challenging them to be independent and inquisitive learners.
As a team we work collaboratively to ensure that students with autism succeed in their goals and ambitions by accessing a range of focused and purposeful interventions, alongside their varied curriculum offer. These interventions may include (but aren't limited to) life skills, social skills, speech and language support, handwriting support, literacy, numeracy, language for thinking, circle of friends, Lego therapy, speaking and listening, study skills, tactile skills and zones of regulation. All interventions take place during 1:1 sessions or in a small group setting.
We have ambitious aspirations for all of our students and aim to provide them with as many opportunities as possible to work alongside their peers in mainstream, whilst also accessing a supportive and nurturing environment, which includes The Hub, our specialist SEND classroom and a dedicated Quiet Room. This approach will help to gradually prepare our students for a positive and independent transition into further education and adulthood by helping to limit stress and triggers associated with anxiety and worry.
Finally, every child in our resourced provision has a key worker. Their key worker supports them during their transition to school, discusses key issues with them and is on hand to help at every stage. Your child's key worker will also contact you  regularly, involving you in your child's progress and keeping you up to date with any developments.
If you would like to find out more about The Hub at Trinity Academy Grammar or book a visit, please call the school office and ask for Mr Dolby.
Meet the Team
Jessie Hamer
SENCO jhamer@grammar.trinitymat.org
Gemma Fawcett
Deputy SENCO gfawcett@grammar.trinitymat.org
Steven Dolby
Lead Teacher for Autism sdolby@grammar.trinitymat.org
Jo Berry
Learning Mentor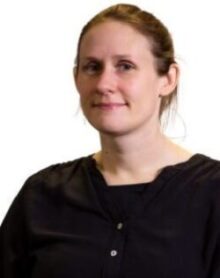 Elizabeth Gledhill
Learning Mentor
Common Questions and Answers
What is The Hub?
The Hub is a safe space in the academy where bespoke teaching is delivered by our three Learning Mentors. It is used by our students who are accessing learning through the provision. It is funded by the local authority and is part of the autism provision at TAG.
Some students will have the majority of their lessons in The Hub. Some students may have only some lessons in The Hub. It depends on the needs of each individual student.
How do I know if my child is eligible for a place at the provision?
The following criteria can be found below:
Your child must have an EHCP
You child must have autism as their primary need
Your child must have the potential to transition out of the provision into the mainstream setting at a later point in their school education
How do I refer my child for a place in the provision?
We recommend a conversation happens between your current primary school and your ASC outreach link. This will enable you to ensure that the provision is an appropriate setting for your child.
You must still complete an application for Trinity Academy Grammar, stating that you would like a place at the Autism Provision
A panel meeting will take place. This will involve TAG staff, SEN and the ASC Outreach Provision
Decisions will be fed back and actions points set up for transition if required.
What if my child has autism but may not be part of the provision?
We have a number of students with autism here at Trinity Academy Grammar, including students with and without EHCPs. If your child has autism you are still more than welcome to apply for a place outside of the provision (in the mainstream setting). This includes children with an EHCP.
Who do I contact if I have any more questions?
Useful Links